Join us for this final event of the series convened to celebrate the Port Authority's Centennial. The symposium will bring together leaders from the public, private, non-profit sectors, and academia to consider the issues and opportunities that will shape the future of the New Jersey-New York metropolitan region in the decades ahead.

Vision Forum: Healthy, Just, Resilient and Carbon-Neutral Mobility for All

The New Jersey Climate Change Alliance and the NJ Climate Change Resource Center in association with the Alan M. Voorhees Transportation Center at Rutgers University invite you to a virtual statewide thought leaders webinar featuring national experts in the fields of planning, social justice, health and carbon-neutral mobility.

The Benefits of Not Commuting to Work

The COVID-19 pandemic has resulted in major changes in how people work and travel. Research by Robert Noland and Wenwen Zhang suggests that some of these changes are likely to endure.

VTC Director Robert Noland offers perspective on how transportation contributes to greenhouse gases.

With the advent of the COVID-19 pandemic, the VTC research team pivoted its efforts to enable it to contribute to the ongoing worldwide conversation on both its short and long-term impacts.

Adrian Ayala awarded First Place for APA's Transportation Planning Division's Student Paper Competition!

New VTC Report: Identifying Current and Future Training Needs of the Public Transportation Industry (FTA Report 0190)
Join us for this final event of the series convened to celebrate the Port Authority's Centennial. The symposium will bring together leaders from the public, private, non-profit sectors, and academia to consider the issues and opportunities that will shape the future of the New Jersey-New York metropolitan region in the decades ahead.

Vision Forum: Healthy, Just, Resilient and Carbon-Neutral Mobility for All

The New Jersey Climate Change Alliance and the NJ Climate Change Resource Center in association with the Alan M. Voorhees Transportation Center at Rutgers University invite you to a virtual statewide thought leaders webinar featuring national experts in the fields of planning, social justice, health and carbon-neutral mobility.

The Benefits of Not Commuting to Work

The COVID-19 pandemic has resulted in major changes in how people work and travel. Research by Robert Noland and Wenwen Zhang suggests that some of these changes are likely to endure.

VTC in the News

VTC Director Robert Noland offers perspective on how transportation contributes to greenhouse gases.

VTC Responds to COVID-19

With the advent of the COVID-19 pandemic, the VTC research team pivoted its efforts to enable it to contribute to the ongoing worldwide conversation on both its short and long-term impacts.

Adrian Ayala awarded First Place for APA's Transportation Planning Division's Student Paper Competition!

New VTC Report: Identifying Current and Future Training Needs of the Public Transportation Industry (FTA Report 0190)
The Alan M. Voorhees Transportation Center (VTC) is a national leader in the research and development of innovative transportation policy. Located within the Edward J. Bloustein School of Planning and Public Policy at Rutgers University, VTC has the full array of resources from a major research university on transportation issues of regional and national significance.  VTC includes the National Transit Institute, which was created by Congress in 1992 to design and deliver training and education programs for the U.S. transit industry.
Service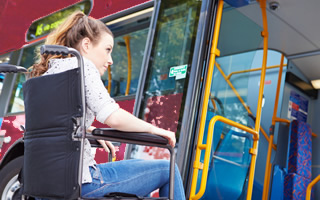 Learn more about NJ TRAVEL INDEPENDENCE PROGRAM (NJTIP).
Education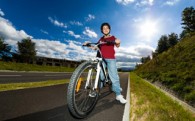 SAFE ROUTES TO SCHOOL encourages kids to walk and bike to school.